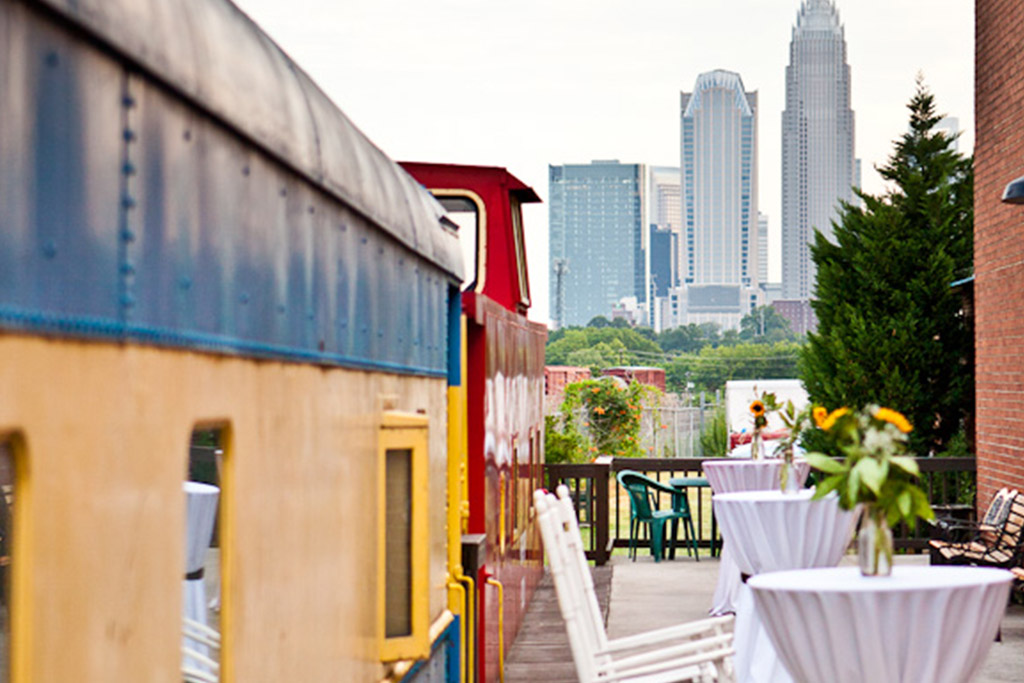 02 Aug

EXTRAVAGANZA, IS THAT YOU?

Over the past several months Extravaganza and The Depot have undergone a few nips and tucks.  From the front office to the train cars Extravaganza is getting a new and improved look all around!
The main office now has a fresh coat of cool grey, decorative curtains and comfy soft seating; we decided to go for a modern look!  In addition to the physical office changes we also have a few exciting staff changes to announce.
Danielle, who was previously our event assistant, has been promoted to an event manager position!  We are all excited for her to take on this role and cannot wait to see what kind of fabulous events she produces.
Jackie, who is now in our event assistant position, comes to us from Davidson College where she helped plan, organize, and execute events such as fundraisers and formals.
You will find that our modern look doesn't stop at the office!  Draped in white and filled with ambient lighting the freshly painted and renovated Depot totally defines "Urban Elegance".  The venue has taken on a more refined look with darker, more sophisticated colors and our 1920's authentic train cars have been transformed into sleek lounges.
The romantic patio is covered with market lighting and let's not forget we have one of the best views of the Charlotte skyline– don't worry, we aren't changing that anytime soon!
So far, everyone (including us!) seems to be excited about the updates! We look forward to continuing improvements and making lots of wedding, class reunion and birthday memories and this summer!